ECONO-PAK wins major order
maart 28, 2018
Global ice cream company orders 17 more machines
One of the largest global ice cream producers has once again entrusted ECONO-PAK with a major order. We have been working with the international ice cream manufacturer for many years as a machine supplier. This success story in the ice cream industry continues this year.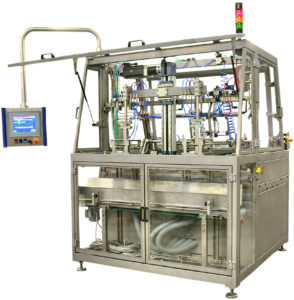 ECONO-PAK will manufacture and commission 17 machines for this customer. These are individual machines from the top-load area and sleeve technology. The locations of the machines are spread over several countries in the European Union and will package different ice cream products in the future.
Thanks to the highly reliable operation of ECONO-PAK machines and the professional handling throughout ECONO-PAK, the success of these projects is assured.
We are extremely pleased about this order and look forward to further joint projects of this kind.