ECONO-PAK celebrates in the new garden
octobre 11, 2021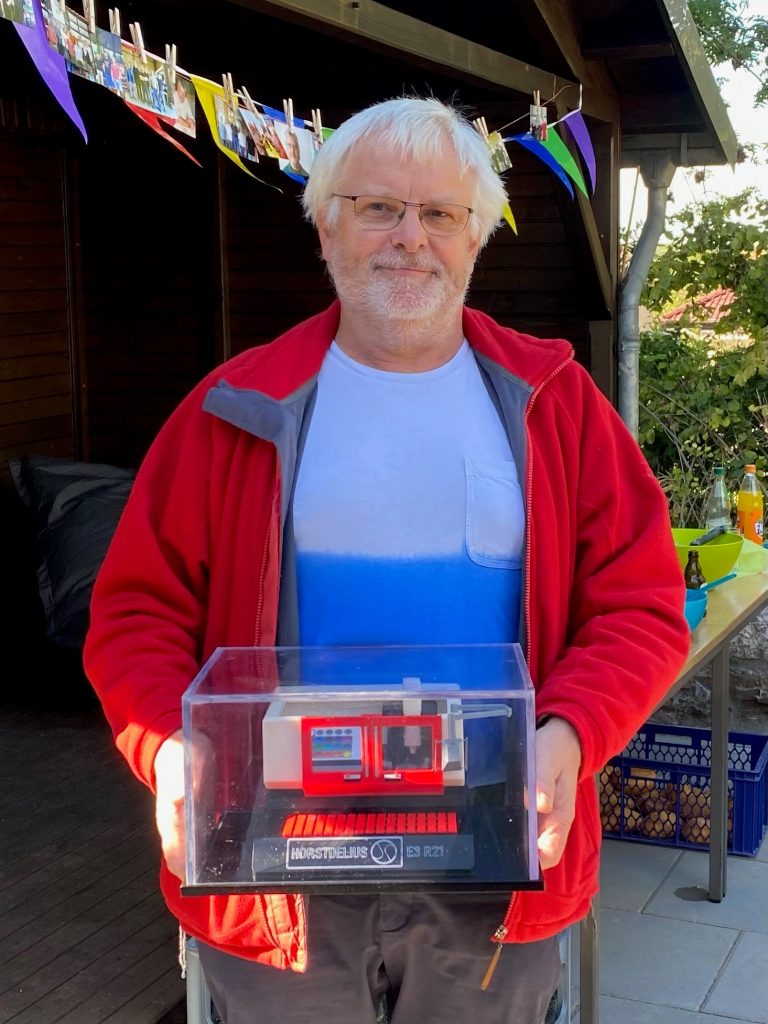 Playing a round of table tennis with colleagues, shooting a pair of balls or simply enjoying a break while sitting on the benches. These possibilities have been opened up to the employees of ECONO-PAK since the redesign of the garden on the company premises.
The fact that the cosy space between the garden house and the goldfish pond is also ideal as a party zone was demonstrated by the retirement party for long-time employee Horst Holla, who, after 18 years at ECONO-PAK, was sent off into retirement by his colleagues with an extravagant gift in the form of his work place and an atmospheric celebration.
We wish you all the best and love for your future path and thank you for your commitment!