Swiss chocolate manufacturer orders Top-Load machine
mei 28, 2018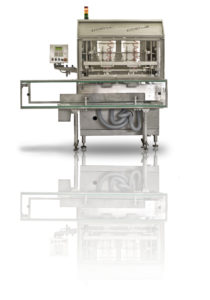 The traditional Swiss company, which until today produces 100% exclusively in Switzerland, has placed an order for a top-load machine from ECONO-PAK for erecting trays for chocolate wafers.
The machine is a turn-over-end carton erector, FA-KR-2000. Four trays can be erected simultaneously with a four-head forming tool. With this equipment in turn-over-end technique, the machine is in the high-performance segment and can therefore not only be used as a stand-alone machine, but can also be integrated into large packaging lines.
The popular chocolate wafers are placed in the erected tray with the help of a loading system from Bosch. The professional cooperation between Bosch and ECONO-PAK is essential for a reliable production process of the new packaging line at the Swiss chocolate manufacturer.