Bedrijfsnieuws
januari 9, 2023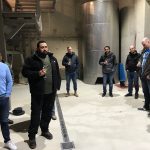 A two-week training course for U.S. employees from maintenance and production was a complete success. Four technicians from a large ice cream producer visited ECONO-PAK in Flonheim. Here, they intensively participated in training sessions on [...]
---
november 28, 2022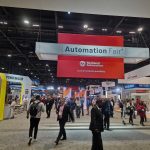 For ECONO-PAK, a few months full of trade fairs lie behind. In September, the successful FACHPACK trade fair took place again in Nuremberg. Many visitors came to the ECONO-PAK booth to get an idea of [...]
---
juli 28, 2022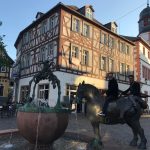 An international internship is also possible at ECONO-PAK. Gabriel from France worked in international sales for several months. His goals were to work in a multicultural environment, to get to know the work of ECONO-PAK [...]
---
juli 20, 2022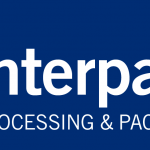 Visit us in hall 11 / F44!
---
maart 10, 2022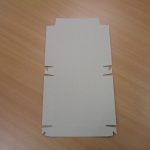 A new top-load solution is used to pack frozen convenience products. The French manufacturer of pizza snacks is expanding its production capacity with new machines from ECONO-PAK. The top-load line consists of the carton former [...]
---
februari 23, 2022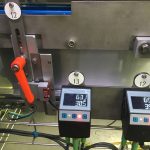 New cartoners for popsicles increase production capacity for a large food company. Their plant in Poland receives two new horizontal cartoners to pack the different products fully automatically into cartons. The output of 120 cartons [...]
---
februari 11, 2022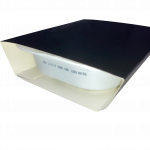 A new carton sleeve for pet food gives a new look to the tray menus of a major British producer of pet food. The company orders a sleeving machine from ECONO-PAK to pack the trays [...]
---
januari 27, 2022
A new packaging line for Down Under is now available to the ice cream industry there. A renowned Australian ice cream manufacturer orders a new top-load line to further increase its capacities. The HFAI-S carton [...]
---
januari 17, 2022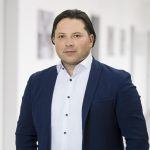 A new Sales Manager for Eastern Europe supports ECONO-PAK with immediate effect. Darius Vysniauskas takes over the sales activities and manages them from Lithuania. We wish Darius a great start and much success!
---
december 14, 2021
A Canadian producer of poultry orders a new cartoner from ECONO-PAK. The machine packs large bags of poultry fully automatically into the carton. Even heavy bags up to 2KG can be fed to this cartoner. [...]
---