Partnership: ECONO-PAK – Ferrostaal Brasil
février 19, 2015
With Ferrostaal to Abu Dhabi and Brasil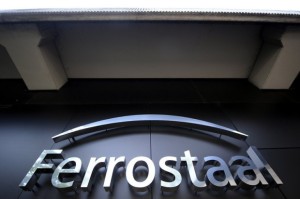 After more than two years, we gladly look back at a successful relationship with our partner Ferrostaal Brasil and are happy about the projects which we have accomplished together with them in Brasil and Abu Dhabi. Based on many years of experience of company Ferrostaal in the area of packaging machines for the food industry we successfully sold a total of 8 cartoner in Brasil and Abu Dhabi.
The first three machines were developed and manufactured for a company with its headquater in Brasil in 2012. They pack frozen Lasagne, which is pre-packaged into trays as well as pizzas, pre-packaged into shrinkable film with a capacity up to 100 cartons per minute fully automatic into cartons. The products arrive from the freezer and are then inserted into a continuously running product chain with the help of an electronic controlled in-feed device. The product-chain and the carrier chain with the erected cartons are synchronized and then the products are pushed in into the cartons by means of pushing devices.
A further cartoner for the convenience sector was delivered to a customer in Ponta Grossa in 2013. With this machine, frozen ready meals and bakery products are automatically packed with a box capacity of 70 per Minute.
We are especially pleased about the order of 4 cartoner for Abu Dhabi, as these are the first machines for ECONO-PAK in the United Arab Emirates. With these machines, frozen pizzas, burgers and breaded convenience products are automatically packed into cartons.
The combination of a long-lasting expertise on the target market and ECONO-PAK`s concept solutions that are individually adapted to customer demands constitute a fruitful foundation for a perspective and effective cooperation.