Bakery
Flexibility and capacity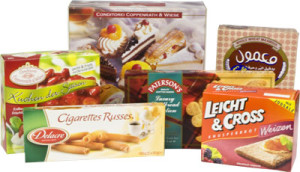 We offer individual concepts and solutions for highest possible flexibility and performance in the packaging process. The machine construction allows for precise packaging of delicate products while guaranteeing high speed at the same time. Our packaging lines comply with the hygiene requirements set forth by bakeries. The machines are equipped with wash-down standard and provide easy access for cleaning.
Productline example
Caramel waffles: off to the carton!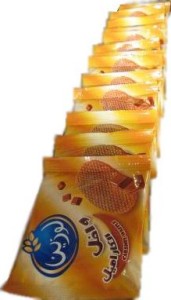 The packaging solution for the Saudi-Arabian supplier of bakery products facilitates the packing of up to 38.000 caramel waffles per hour. The carton erector type FA-V-1300 forms approximately 35 cartons in different formats and sizes per minute. The formed cartons are transported in the loading zone and are filled with products coming from three conveyors. After the cartons have been filled, they are supplied to the angle closer type WVE-R-LD-L and closed.