Meat and poultry
Meet terms of hygiene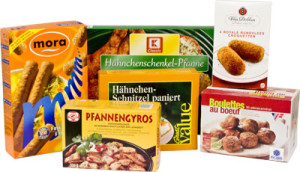 The production and packaging of meat and poultry products require strict regulations in terms of hygiene, origin and conservation. Machines in contact with these products have to provide easy and quick access to cleaning. Our packaging solutions offer highest flexibility of format and application and ensure precise control of size and weight of your products. The optimal packaging enhances the product life and promotes the product by means of a favourable display.
Productline example
Top-steaks top-loaded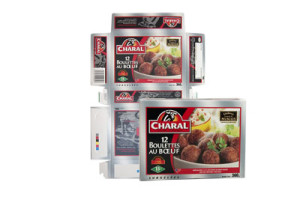 The packaging line for the French meat producer forms approximately 24.000 cartons on one day and fills them with up to 240.000 meat patties. The line consists of a carton erector type FA-V-1600-2, a carton closer type GVE-LD-R and various food-safe conveyors.