Vegetable and fruit
Product quality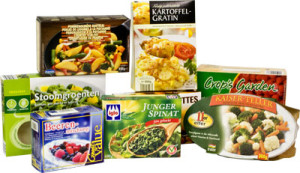 Fruit and vegetables are particularly difficult to pack because they naturally come in different sizes, weights and surface structures. In addition, a packaging type that handles the delicate products carefully is needed because they are prone to be easily damaged. In order to prevent a loss in quality, the packaging solution incorporates an absolutely precise product handling. The products are to be packed fast and carefully so that they reach the end consumer in perfect condition. The packaging machines provide easy cleaning access and thus comply with the required hygiene standards.
Productline example
High-performance packaging line for berries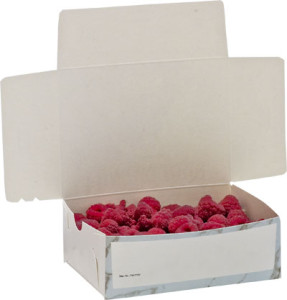 The concept for the packaging of frozen raspberries for the fruit supplier from Serbia focuses particularly on a fast packaging process and careful product handling. After the cartons have been formed by the carton erector type FA-V-1300, a multi-head weigher automatically fills the cartons with the required quantity of berries. The filled cartons are transferred to the closer type GVE-HL-L and closed. The line handles 2500 cartons per hour.