Fish
Flexibility and efficiency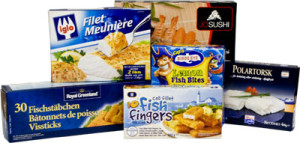 The processing of fish requires meticulous hygiene standards. Our machines comply with these regulations in the areas of fresh and frozen products facilitating easy and quick access for cleaning purposes. Product discrepancies in weight and size are detected automatically by technical devices in our machines and considered in the subsequent packaging process. Our customized system solutions offer greatest possible flexibility and efficiency.
Productline example
From flat carton to finished product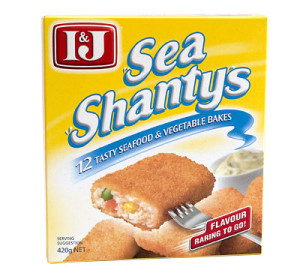 The implemented line shown below handles 1500 fish portions per minute. They are taken out of a freezer, transported downward using a spiral conveyor and are separated by means of a vibration deck. The products are transferred onto a conveyor and positioned under 12 picker units. Parallel to this, carton blanks are erected and placed in two carrier chains to the left or right of the conveyor. Camera systems identify the fish portions; a picker takes them up and puts them into the retail or foodservice carton. After the cartons are filled, they are closed by two angle closing machines and are merged together on one track. Subsequently the foodservice cartons are discharged; the retail cartons are fed into a Case Packer. The outer cartons can be processed as wrap-around carton as well as tray with a lid.
Productline example
Fish filets ideally cartoned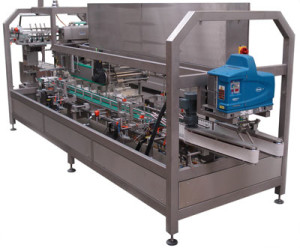 The horizontal cartoner type HKS-10-K-IDEAL forms and closes at least 70 cartons per minute. The shrink-wrapped fish filets are pushed out of the cassettes of the product chain and inserted from the side into the cartons having been provided by the rotating feeder. Because of its careful and smooth process handling the cartoning machine is predestined for delicate products. The cartoner closes gable-top cartons as well as standard cartons.