Confectionary
Packaging with quality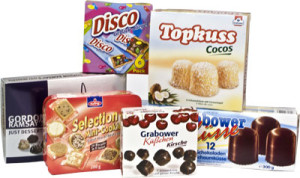 The confectionary industry promotes seasonal products in particular and thus easy and flexible format changes are required. Our technical solutions offer high flexibility and usability for seasonal and non-seasonal products. The right carton and display are as important for confectionary articles as the quality. Our machines contribute to the safe handling of your products and their impeccable receipt by customers.
Productline example
Reclosable hood-cover for candy-lover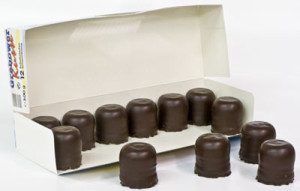 Many confectionery cartons have special closing techniques. The indicated carton has a hood- cover lid that facilitates simple loading by pushing the products over the still opened front flap into the carton. Furthermore, the cartons can be reclosed after having them opened. The carton erector type FA-V-1300-2 only locks the back part of the carton box and leaves the front flap opened. After the product is loaded into the carton the front flap is brought up and the carton box is closed by our carton closer type GVE.